Resellers And Their Impact On Sneaker Culture
Over the past few years, resellers have been on the rise. The lockdown caused by the COVID-19 pandemic in 2020 contributed heavily to the number of resellers stepping into the sneaker community. What was once a side hustle; became much more.
Reselling has and will continue to directly impact sneaker culture and the market in more ways than one. Whether it be what sneakers everyone is wearing or the prices brands affix to their sneakers. For simplicity, this post will be focused on Nike and the Jordan brand as they are amongst the most popular brands sold by resellers.
Reselling has contributed to a higher demand for must-have sneakers and silhouettes that would never get any play. The Air Jordan 1 Mid comes to mind. Recently the AJ1 Mids are going toe-to-toe with the AJ1 High, which no one ever predicted.
Supply and demand for limited edition releases are always a problem as both are rarely balanced. Demand usually outweighs the number of units produced by any brand, so someone is always guaranteed to miss out. That's just the way it is.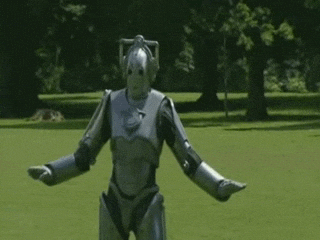 Allow us to introduce you to bots: software that increases your chance of copping limited edition items online. Bots allow you to cop the same sneaker in bulk, which you can then sell 2-3 times above retail. Why? Because there's always a customer who'll pay a higher price as long as they get the product.
Bots help resellers to stay ahead of their competitors, as well as real people. Have you ever gone on Foot Locker or any other website on the day of a release and are "camping out" or still waiting for a result past the scheduled drop? Bots are why. They flood websites with traffic, and an entry from you (without a bot) won't stand a chance against any robot.
Many companies and brands have tried to resist bots through captcha methods: but developers can always add code that allows their software to bypass every blocker.
benjaminkickz with the Trophy Room x Air Jordan 1 limited to 12,000 pairs
So far, you've got resellers and bots as factors that impact how unlikely you are to cop a release. Add back-dooring to the mix, and that's another obstacle in stopping you from copping the sneakers you want unless you're willing to pay above retail. Back-dooring occurs when stores sell stock to individuals before it's available to the public. Said "individuals" are likely, you guessed it, resellers.
With special releases, the selling point for people could be the story behind the shoe: what inspired the design or its history. Others might like the colourway alone. The two can co-exist. If a reseller flips a coin that lands on either side of the want for the shoe, it's a win-win for them regardless. Reselling is a guaranteed way of making money (if done correctly), but when does it cross the line between right and wrong?